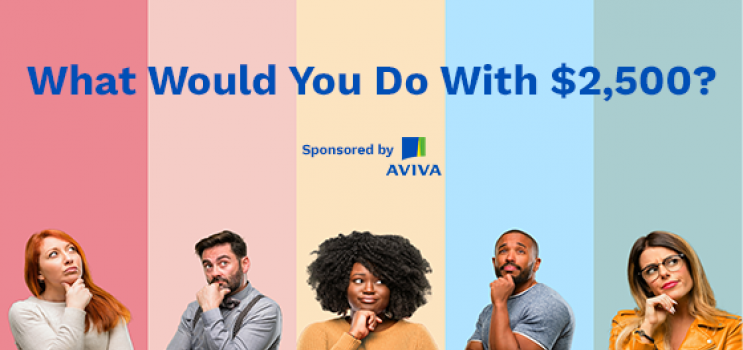 What would you do with $2,500?
Or $1,500? Or even $1000?
These are not hypothetical questions when you enter our newest contest sponsored by Aviva. You do you, just with $2,500 extra dollars.
No purchase necessary. Just complete the form on the contest page to enter. Contest closes on February 11, 2022.